CEBDS is looking for suppliers and/ or traders who are able to deliver:
– Sugar Icumsa 45
– Non-GMO corn for animal feed
– Soy Beans non GMO
– Colza Oil non GMO
– Sunflower Oil -non GMO
– Barley 
We have several requests from our Chinese buyers for the above commodities . All our buyers are real and have been selected for us by a high official. Our team in China is in direct contact with the buyers. CEBDS will bring the buyer in direct contact with the seller after all parties have agreed on the process and conditions. Our buyers are looking for a long lasting and trustworthy relationship.  
CEBDS is active in Energy Trading and our extensive and diverse experience is serving major Chinese companies, Refineries , Chemical and Petrochemical Plants on their demands.
Our international cooperation is focused on finding solid suppliers for products such as:
– LPG & LNG
– ESPO Oil
– Light & heavy crude oil
– EN590
– Light Cycle Oil
– Cutback Asphalt (Bitumen)
In this regard, CEBDS is now in the process of building up a network of crude oil suppliers around the world. Because of our strong position in China, we have access to solid companies in China that are interested to buy crude oil , which have been carefully selected and screened for their financial capability and ability to buy the oil.
Our aim is to establish a strong relationship with selected suppliers to become preferred suppliers for the (Chinese) buyers we represent.
CEBDS CEO Robert de Vos Corts and CEBDS Board member and Chairman of MNP Petroleum, Heinz Jürgen Scholz in Beijing introducing the oil seller to the Chinese oil buyer.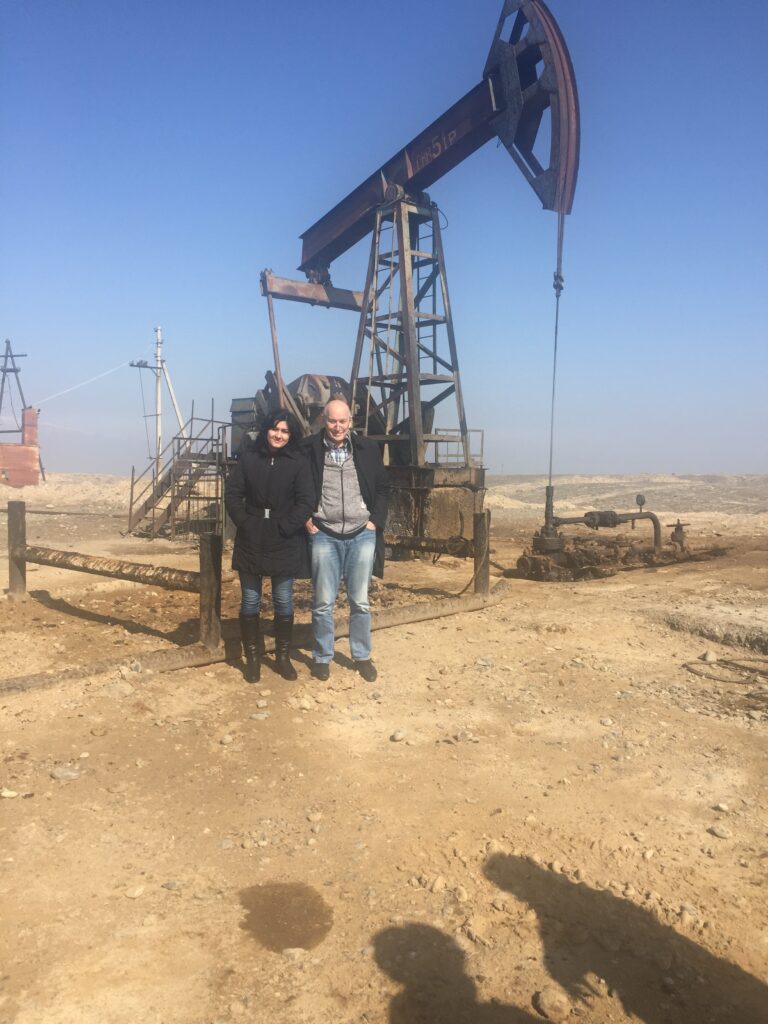 Heinz Scholz Chairman of MNP Petroleum and Board member CEBDS, at the oil fields of his company in Tajikistan.
CRUDE OIL – HEAVY & LIGHT