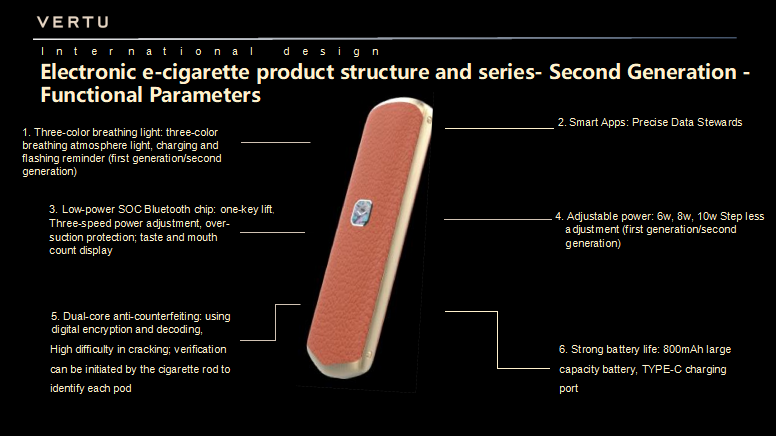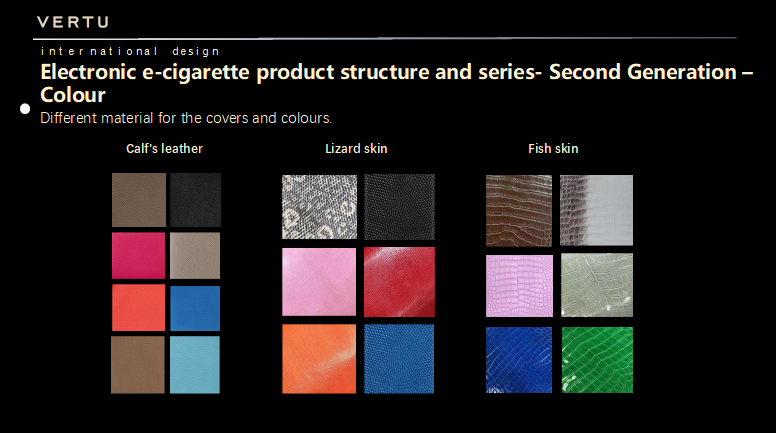 Battery Capacity 800mAh
Atomization Power 6W/8W/10W, default 8W
Charging Specification 5V/1A
Atomizing Pod Material Food Grade PCT-G
Ceramic Atomization Core 1.3 ohms+ 0.1 ohms
Atomizing Pod Capacity 1.2 ml
VERTU vassence contains no tar, no nicotine, no harmful ingredients of traditional tobacco. It is the world leader in electronic mist health products.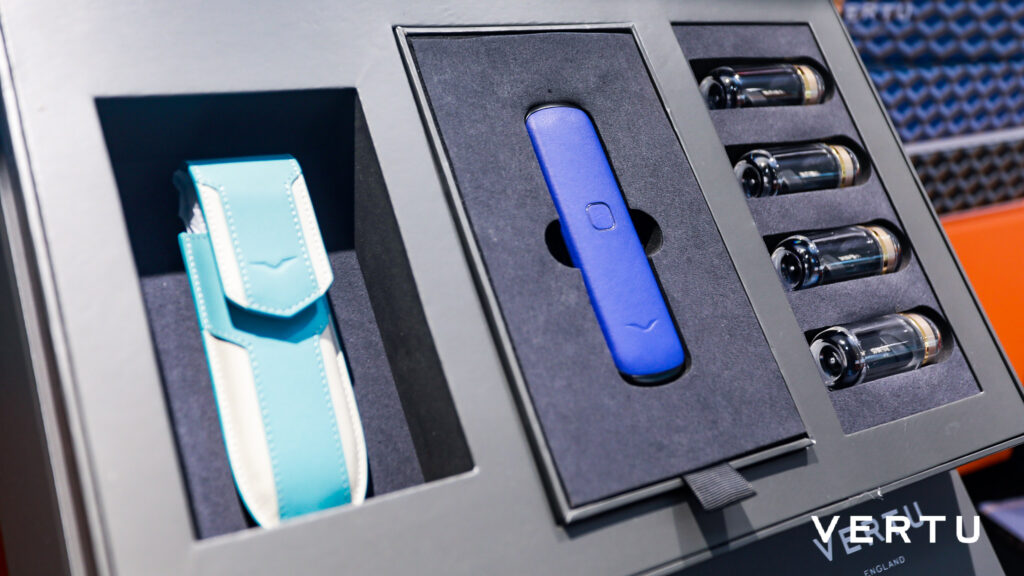 The e-cigarettes comes in many different colours and high level materials. Calf's leather, lizards skin, 18K gold etc. 
Interested parties can contact us to discuss possible cooperation.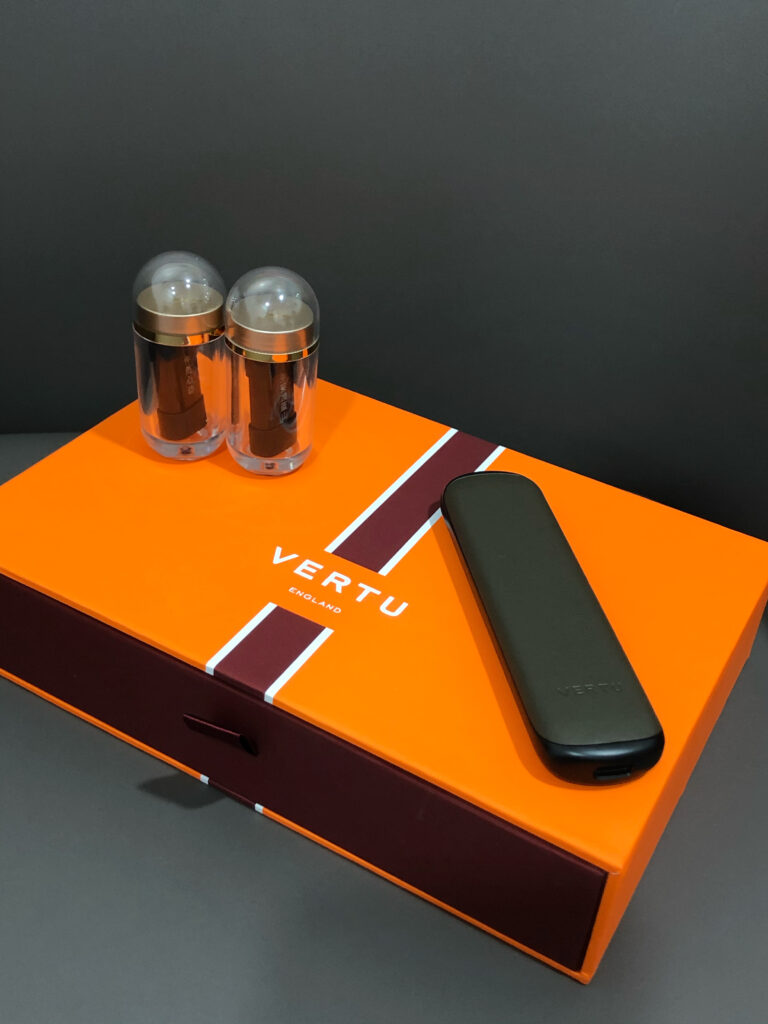 REFILL CAPSULES FOR THE E-CIGARETTE
One box with extra flavours contains 10 capsules for the e-cigarette´s refill. The buyer can choose its own flavours 
or just have a box with one flavour, whatever the buyer´s preference is. There are nineteen different flavours:
Peach
Strawberry
Pocari
Grape
Strawberry Kiwi
Razzmazz Berry
Strawberry Waterlemon
Espresso
Geisha Coffee
Cononut Latte
Ethiopian Yirgacheffe
Mandheling Coffee
Blue Mountain Coffee
Green Tea
Earl Grey Tea
Pu'er Tea
Dahongpao Tea
Tie Guanyin
Longjing Tea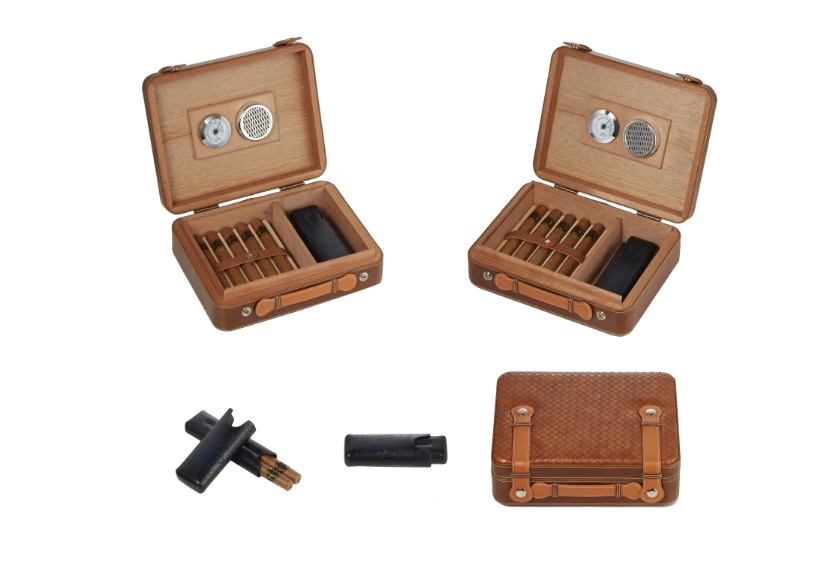 Leather humidor gift box
Imported brushed calfskin cover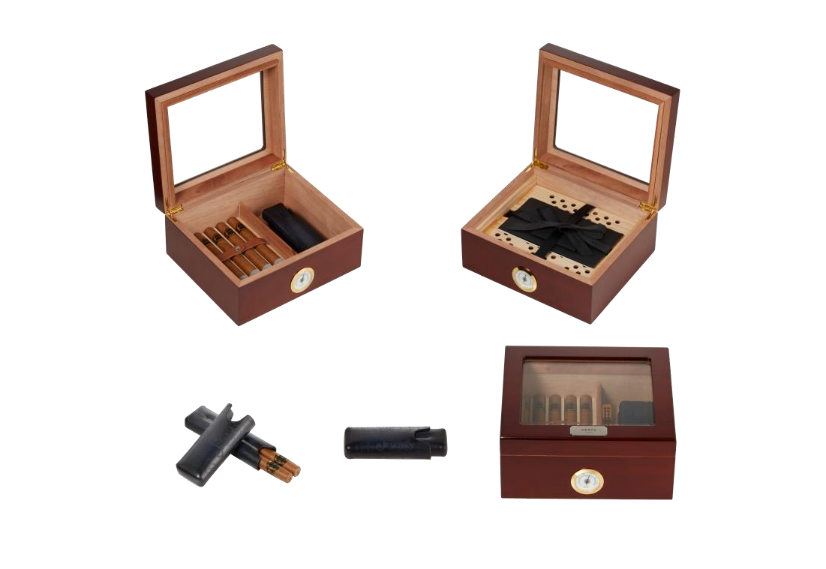 Solid wooden cigar gift box Humidor
Imported brushed calfskin cover
The e-cigar comes in different flavours:
Geisha Coffee

Mandheling Coffee

Espresso

Blue Mountain Coffee

Dahongpao Tea

Tieguanyin Tea

Pu'er Tea

Earl Grey Tea

Longjing Tea

Green Tea
The nicotine content is 0%